Beware of Scammers pretending to be Ir Olav's Globetrotters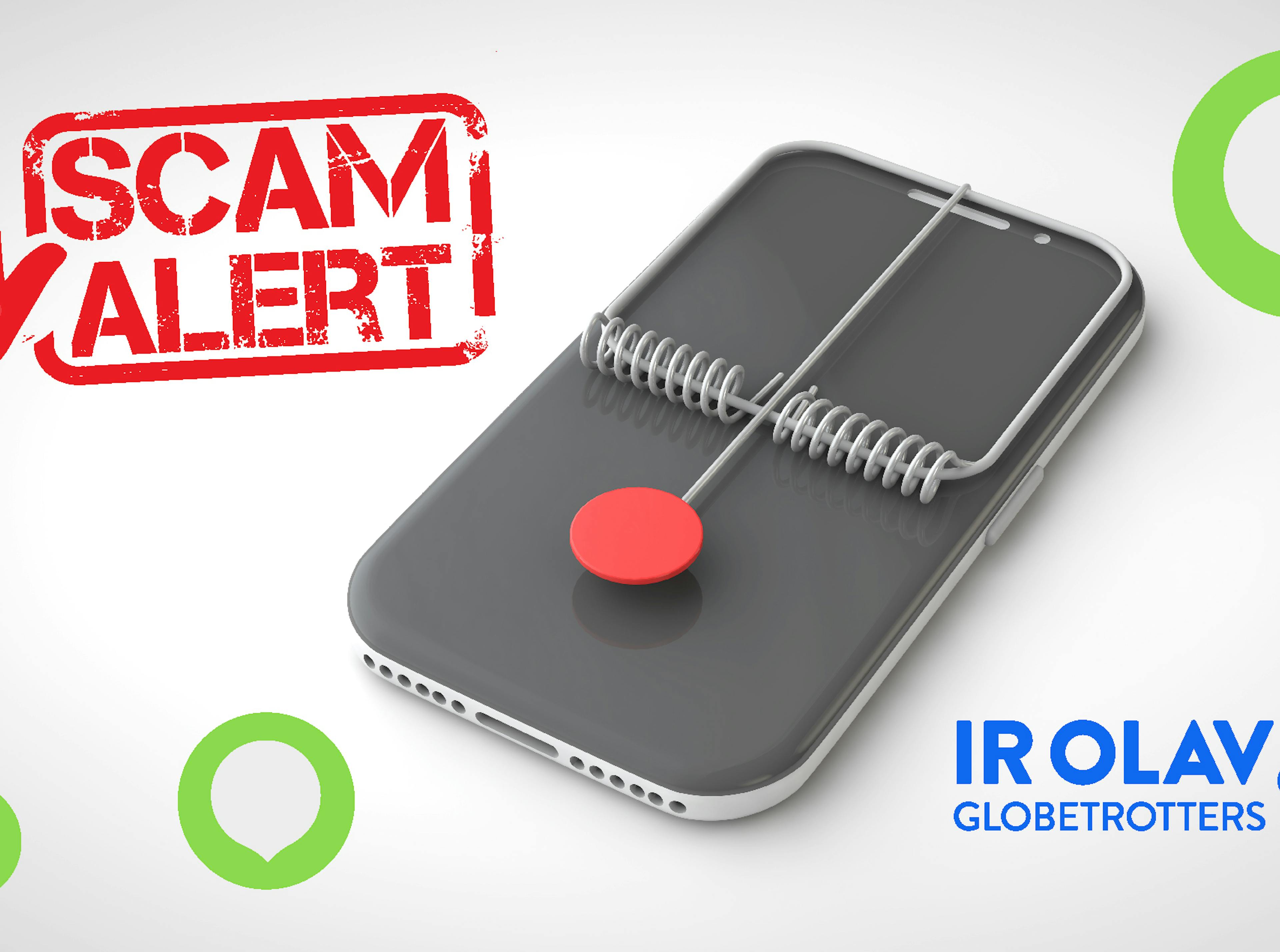 Ir Olav's Globetrotters has been notified that online scams are being conducted through various social media platforms such as Facebook, Telegram, and WhatsApp. Users present themselves as representatives of Ir Olav's Globetrotters offering job opportunities through unsolicited communication.
This is a scam, and we are not connected to this in any form or fashion. In some cases, these scammers use the names of various recruitment agencies, including ours, to deceive unsuspecting job seekers and manipulate them into providing the scammers with private information and even money.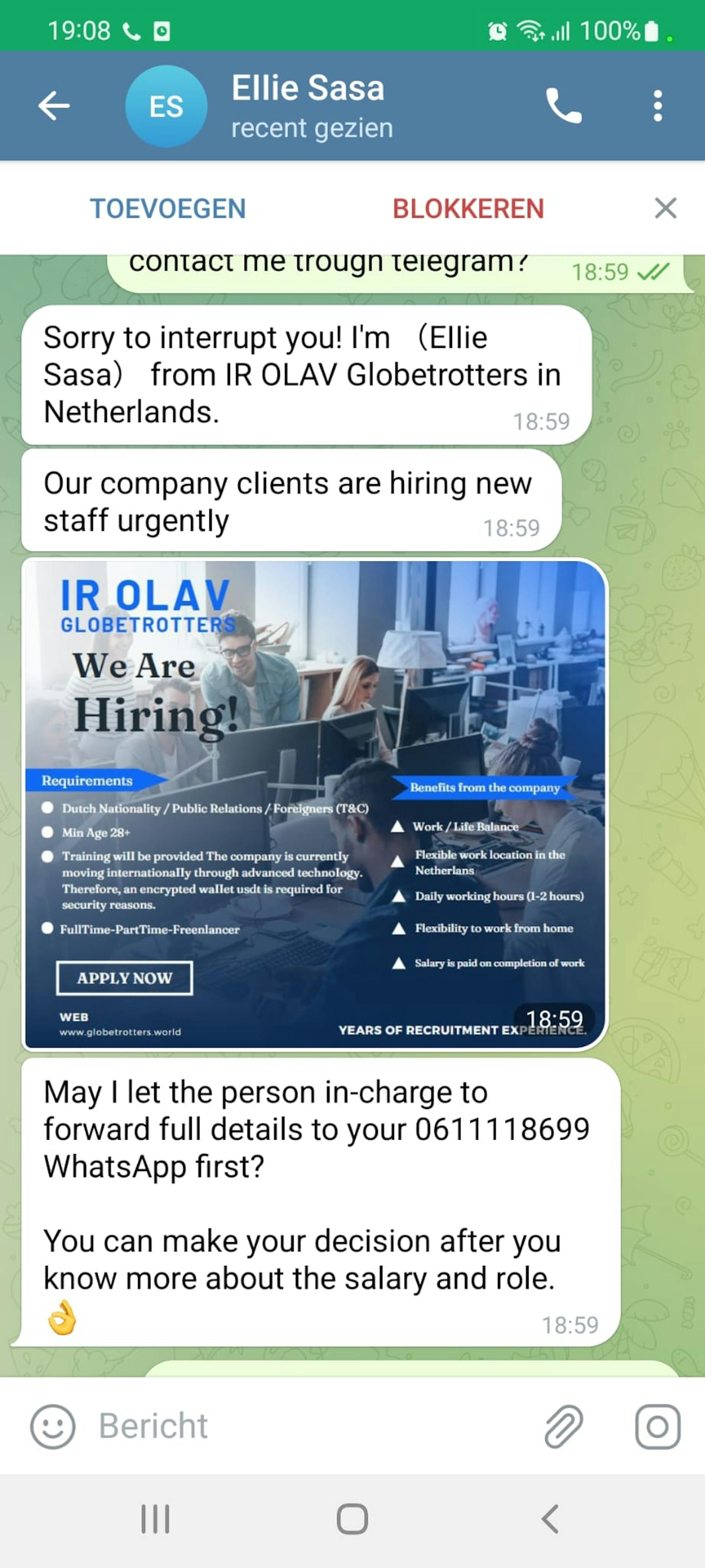 A representative of Ir Olav's Globetrotters will NEVER:
Ask a job seeker to pay a fee for any purpose (recruitment fee, training fee, relocation fee, visa fee, etc.).

Ask you to own a crypto wallet.

Ask or mention anything about age range or gender for a specific vacancy.

Request ID/passport copies before we've conducted a number of interviews and you are offered a contract.

Request bank account details or driver's licenses.

Represent companies that pay daily/weekly wages.

Pressure you into acting quickly.

Send you a link that will not reach our job portal.

Contact you on Telegram, WhatsApp or Facebook direct message.
A representative of Ir Olav's Globetrotters will ALWAYS:
Contact you only if you have granted consent via our job portal, LinkedIn, or if you applied to a job of ours. 

Operate recruitment processes only through our secure job platform or LinkedIn.

Request a CV for us to adequately assess if you are the right fit for a vacancy. 

Conduct at least one interview with you to get to know you better. 

Handle most communication via LinkedIn, Teams, phone calls or email with an @irolav.world domain.

Provide detailed answers to all your job-related questions, never redirecting you to find the information yourself. 

Offer you a work contract after successfully completing a recruitment process and adhering to Dutch labour law. 

Be listed on our website under the "About us" page and maintain an active LinkedIn account linked to our recruitment agency.
We urge you to exercise caution. If you are contacted and are sure that the user is indeed a fraud, block and report this user immediately on the respective platform.
For more information on the subject, please have a look at the resources below:
https://business.gov.nl/regulation/fraud-deception/
https://novoresume.com/career-blog/job-scams
Take care,
Ir Olav's Globetrotters